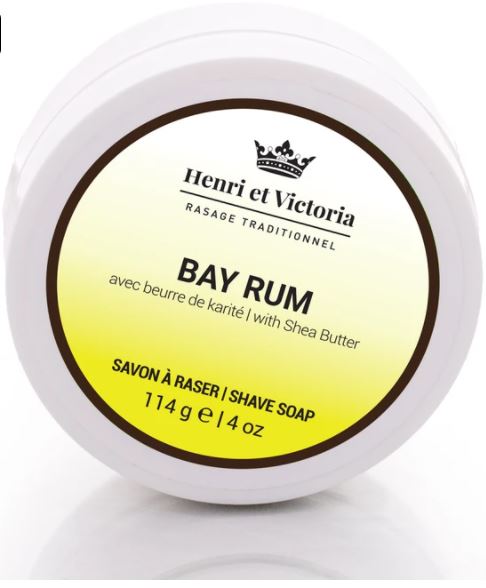 Henri et Victoria
Bay Rum Vegan Shave Soap
Sale price
$22.00 USD
Regular price
A traditional grooming essential for every man who savours the pleasure of a classic wet shave. Shaving soap performs the essential task of lubrication between the blade and the skin. It softens the skin and thoroughly cleanses it at the same time. 114g, 4 oz.
The Benefits of Using Shaving Soap Less Irritation
– Using shaving soap will provide you with a superior glide when shaving. It helps to reduce irritation and can even prevent ingrowing hairs on the face. Long-Lasting – If you want to prolong your shaving efforts, then harnessing the power of shaving soap can deliver longer-lasting results. Great Value
– Typically, shaving soap lasts longer than traditional foams and creams. Another essential point for those who travel, you can pack this into your carry-on without any issues. Easy to Use – It is ridiculously easy to use shaving soap, and once you've got the hang of it, you'll wonder why you didn't do it this way before. Takes Care of Skin
– Using shaving soap delivers a boost of hydration to the face which is great for your skin health, as well as softening the hair on the face ahead of shaving by removing oils and residue, allowing the water to penetrate the facial hairs. 
Ingredients: Vegan Base Potassium Stearate, Potassium Cocoate, Water, Glycerine, Parkii (Shea) Butter, Potassium Ricenoalete, Parfum