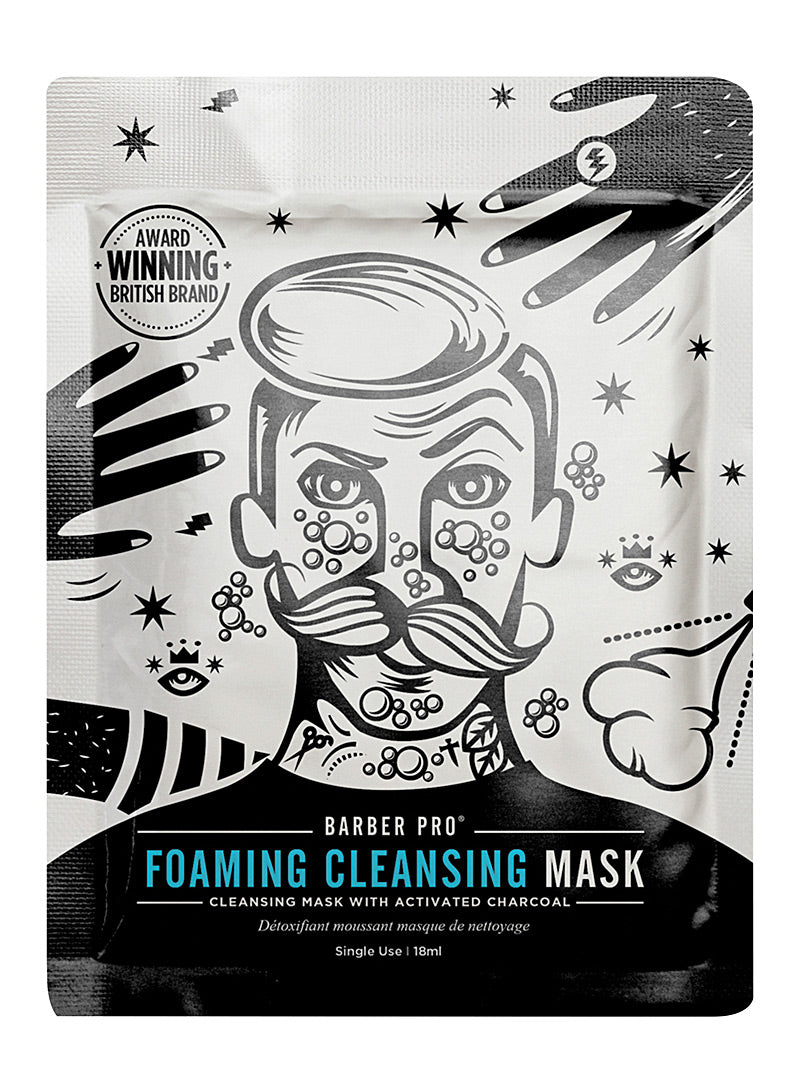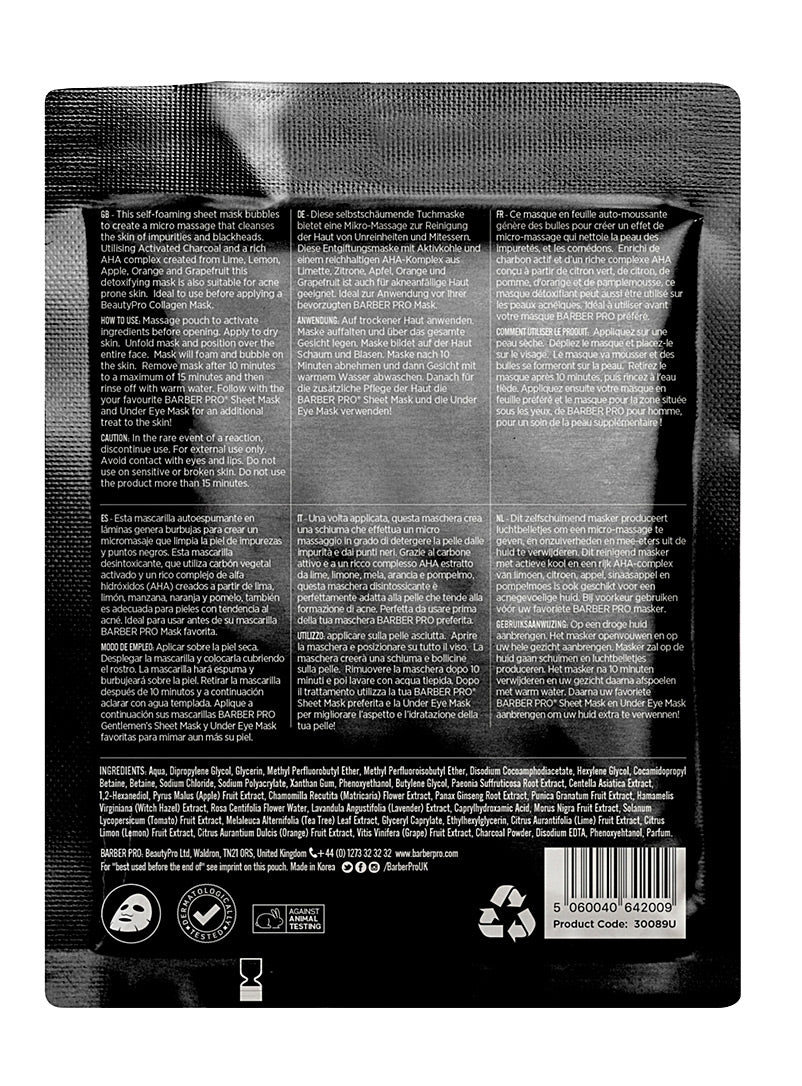 Barber Pro
Foaming Cleansing Mask
Sale price
$10.00 USD
Regular price
The BARBER PRO Foaming Cleansing Mask is a great choice for when you're in need of a thorough cleanse.
The bubbles created by the mask micro massage the skin, working the ingredients into the pores and allowing them to reach well below the surface to deeply detoxify.
Self-foaming Cleansing Firming Clarifying
The 10 minute foaming formula refines the pores, reduces oily areas and tackles blackheads to leave the skin looking smooth, healthy and restored. It also improves the tone, clarity and elasticity of the skin to keep the face feeling firmed and toned.
Activated Charcoal is a key ingredient that aids cleansing. The charcoal molecules act like magnets, lifting impurities from the skin and ensuring the pores are clear and unclogged. Combined with a rich AHA complex of lemon, lime, orange, apple and grapefruit, the mask gently exfoliates the skin and creates a visibly brighter complexion.
Key Ingredients: Charcoal, Tea Tree, Rose, Chamomile, Witch Hazel, Pomegranate, Citrus