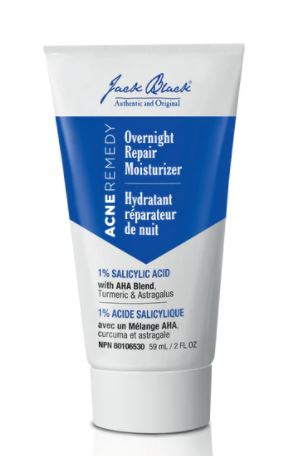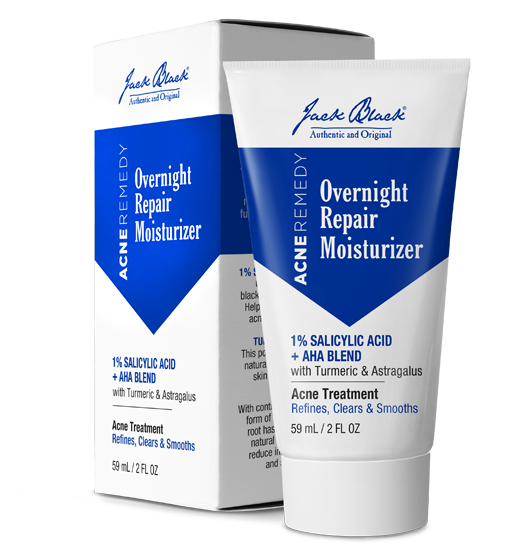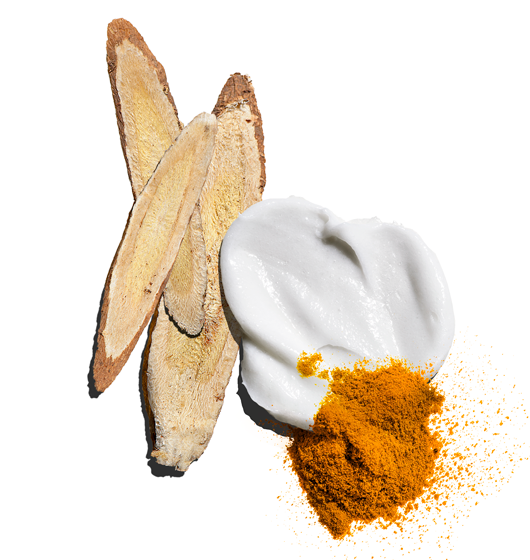 Jack Black
Overnight Repair Moisturizer
Sale price
$42.00 USD
Regular price
Adaptogen-rich, oil-free moisturizer clears and prevents future breakouts while you sleep. Our proprietary AHA, BHA, and plant-based acid blend exfoliates dead skin, smooths, balances, and refines skin texture, and improves skin's brightness and clarity.

Suitable for acne-prone, combination, oily, and dull or stressed skin, this gentle formula helps heal and prevent acne blemishes and blackheads. Hyaluronic Acid delivers fast-absorbing hydration without clogging pores.

The Acne Remedy
Oil Free
Vegan
Sulfate Free
Alcohol Free
Paraben Free
Colorant Free
Fragrance Free
Dermatologist Tested
Cruelty Free

NOTE: When starting a new acne regimen, additional breakouts may occur initially. This is caused by a natural purge of bacteria. A consistent, daily acne treatment routine can help break the cycle.
What's In It
ACTIVE INGREDIENTS:1% Salicylic Acid:
Clears acne blemishes and blackheads and allows skin to heal.
INACTIVE INGREDIENTS:Alpha Hydroxy Acids (AHAs)
Exfoliate dead skin to promote cell renewal.
Help reduce fine lines, wrinkles, acne, and even out skin tone.
Remove dull skin to smooth and help improve the look of skin texture, brightness, and clarity.
Turmeric Root Extract:
 Used for over 2,500 years in Chinese and Ayurvedic medicine, this powerful adaptogenic root is a natural antioxidant known to help skin fight external stressors. Natural remedy that is known to gently clarify, nourish, and balance the skin.
Astragalus:
 Traditionally used in ancient Chinese medicine to balance the "Qi" - or lifeforce. With continued use, an encapsulated form of this adaptogenic root has been shown to balance natural oils found on the skin, reduce imperfections, and firm and smooth the skin.

Hyaluronic Acid: Naturally found in skin to keep it hydrated, this super humectant can hold up to 1,000 times its weight in water. Provides superior replenishing, soothing, hydrating, and anti-aging benefits.

Aloe Vera: A soothing adaptogen that helps skin respond to stresses that can trigger an inflammatory response.

Bisabolol: Known to help fight bad bacteria and help reduce the appearance of redness and soothe skin.
How & When to use it?
Apply to clean, dry face at night. Follow with Acne Remedy Clearing Spot Treatment as needed.