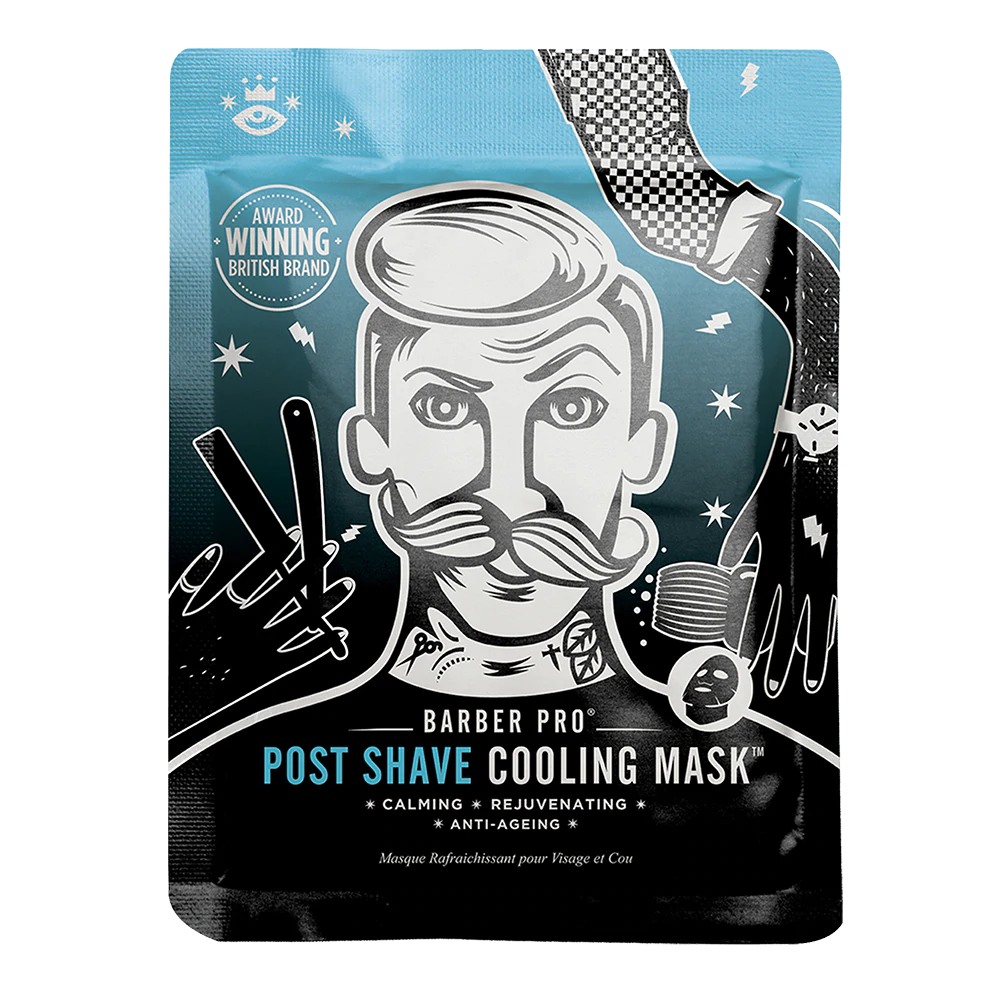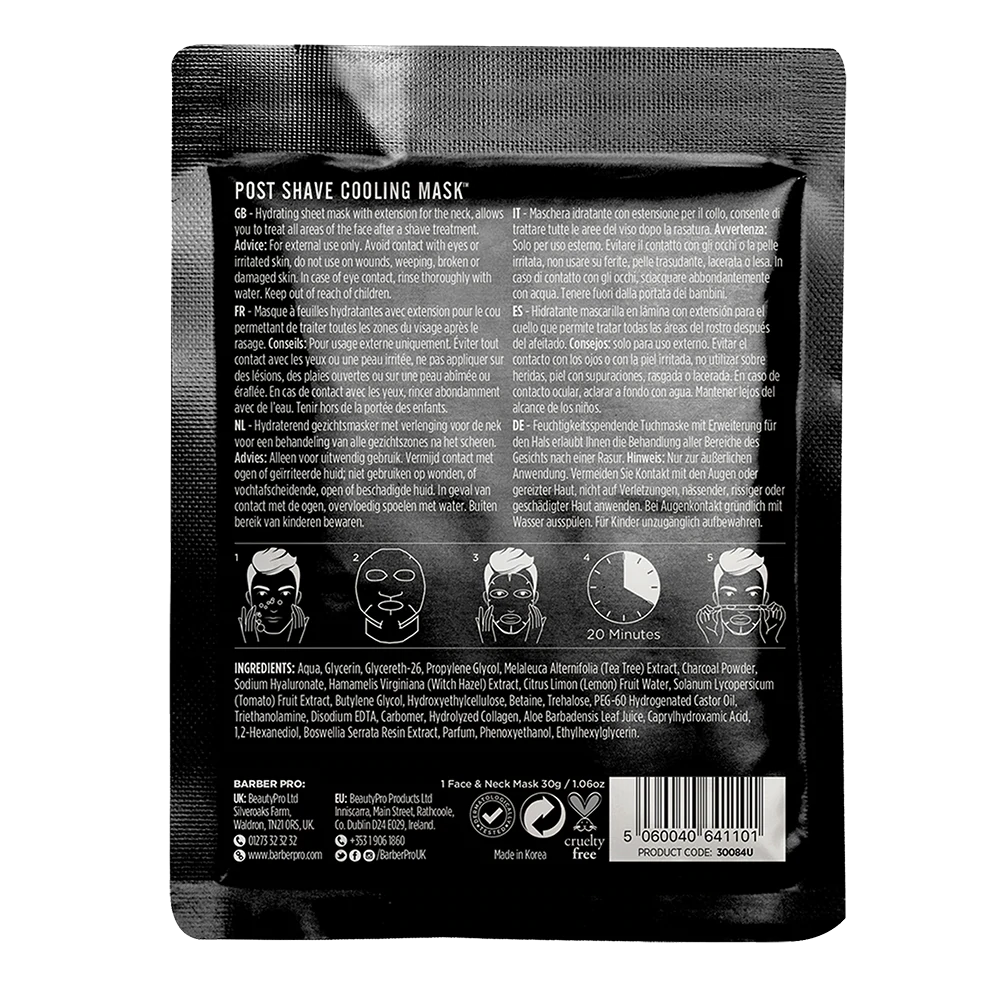 Barber Pro
Post Shave Cooling Mask
Sale price
$7.00 USD
Regular price
The BARBER PRO Post Shave Cooling Mask is a soothing and nourishing treatment, perfect for calming the skin after shaving.
Packed full of rejuvenating ingredients, this formula will reduce any redness or irritation caused by shaving.
Hydrating Anti-ageing Calms & soothes Nourishing
Shaving can often cause great discomfort to the skin. This cooling treatment will gently replenish the skin, offering deep hydration and calming qualities that will leave it feeling refreshed and healthy. As well as nourishing, this anti-ageing treatment will help to enhance the skin's clarity, tone and elasticity, ensuring it looks smooth, firm and youthful.
Using marine collagen, a naturally sourced protein, the formula will reduce the appearance of fine lines and wrinkles, boosting the skin's renewal process and helping it to repair.
Key Ingredients: Collagen, Charcoal, Aloe Vera, Tea Tree, Hyaluronic Acid, Witch Hazel, Citrus Extracts