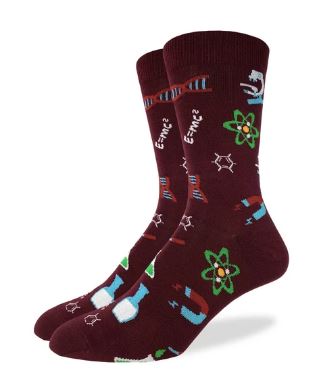 Good Luck Sock
Science Lab Crew Socks
Sale price
$11.00 USD
Regular price
These socks with scattered atoms and beakers full of mysterious liquids, microscopes, molecules, and magnets are a chemists dream. Scientist, Science teachers, and Science geeks will go mad for these awesome Chemistry Socks. Science rocks for sure.
MADE FROM
85% Cotton, 10% Polyester, 5% Spandex
CARE INSTRUCTIONS
Machine wash, cold (30 ℃ / 86 ℉). Do not bleach or iron. To reduce damage and if you're feeling very fancy, line dry. They will last longer if you keep them out of the tumble dryer. Eat well. Exercise. Have an amazing day.