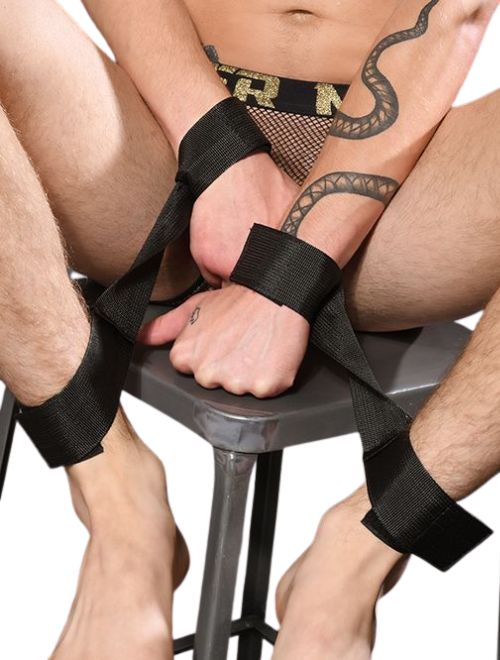 Andrew Christian
Trophy Boy Wrist Bound to Ankle Cuffs
Sale price
$22.00 USD
Regular price
Have your sub partially immobilized with his wrists secured directly to his ankles with the Trophy Boy Wrist Bound to Ankle Cuffs by Andrew Christian
Specification :
Webbing Material: Polypropylene
Trophy Boy...The Best Gear For The Best Boys
Adjustable Fit Around Wrists and Ankles
Made From Ultra Durable Nylon
One-Size-Fits-Most
Skin Safe - Phthalates Free
Use & Care :
Do not use it for any position that impairs breathing or blood flow or circulation.
Do not use it for long periods of time that may cause bodily harm.
To avoid injury, do not use it on inflamed, broken, irritated, swollen, or injured areas.
If irritation occurs discontinue use and seek medical attention. Always play with a safe word. Bondage should only be attempted by trained professionals.