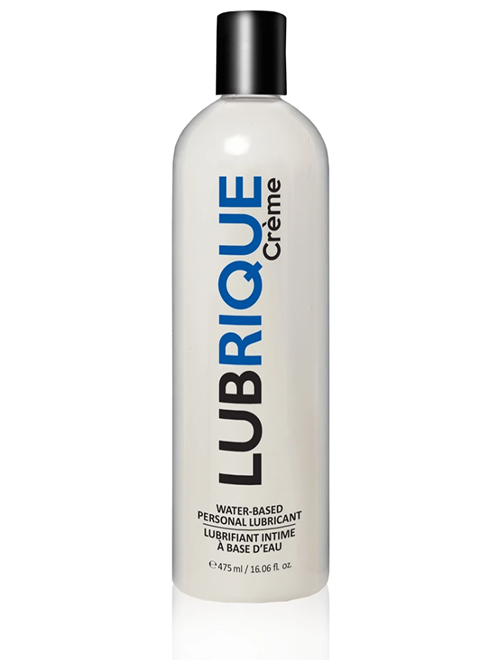 Lubrique
Lubrique Creme Lubricant 16 oz
Sale price
$22.00 USD
Regular price
Lubrique Crème is made of premium silky ingredients. Because it's glycerin-free it never dries sticky. It's long-lasting, cleans up easily with water and delivers the perfect amount of lubrication every time. It's also paraben-free and made with the safest preservatives.
Specification :
16 Oz - 475 mL

Paraben-free

compatible with both latex and polyisoprene condoms

may react with some silicone toys
Ingredients :
Water, Propylene Glycol, Isopropyl Palmitate, Dimethicone, Hydroxypropyl Cellulose, Polysorbate 20, Sorbitan Stearate, Cetearyl Alcohol, Glyceryl Stearate, Sodium Benzoate, Gluconolactone.
***Before using Lubrique Crème with your favourite silicone toy, please do a spot-test on the bottom or base of the toy.