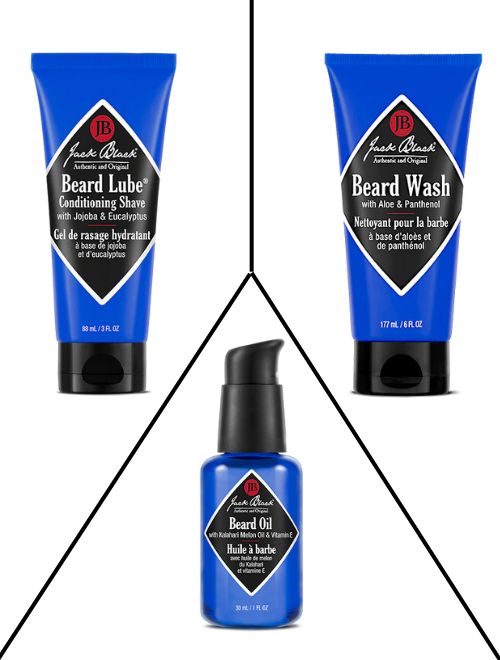 Jack Black
Jack Black Beard Grooming
Sale price
$53.00 USD
Regular price
Description
Designed for all types of facial hair, this grooming routine cleanses, conditions, and softens facial skin and hair.
What's In It
Beard Wash, 1.5 oz.
This sulfate-free formula cleans, conditions, and softens facial hair by removing dirt and oil while conditioning the hair and skin underneath.
Beard Lube® Conditioning Shave, 1.5 oz.
This translucent formula functions as a pre-shave oil, shave cream, and an after-shave conditioner to soften facial hair for a smooth, pain-free shave.
Beard Oil, 1 oz.
This exclusive blend of certified organic natural oils, potent antioxidants, and vitamins helps to prevent dry, itchy skin and achieve a conditioned, healthy looking beard.